Main Suneya Lyrics - Ammy Virk, Sunny Vik | Latest Punjabi Love Sad Song 2020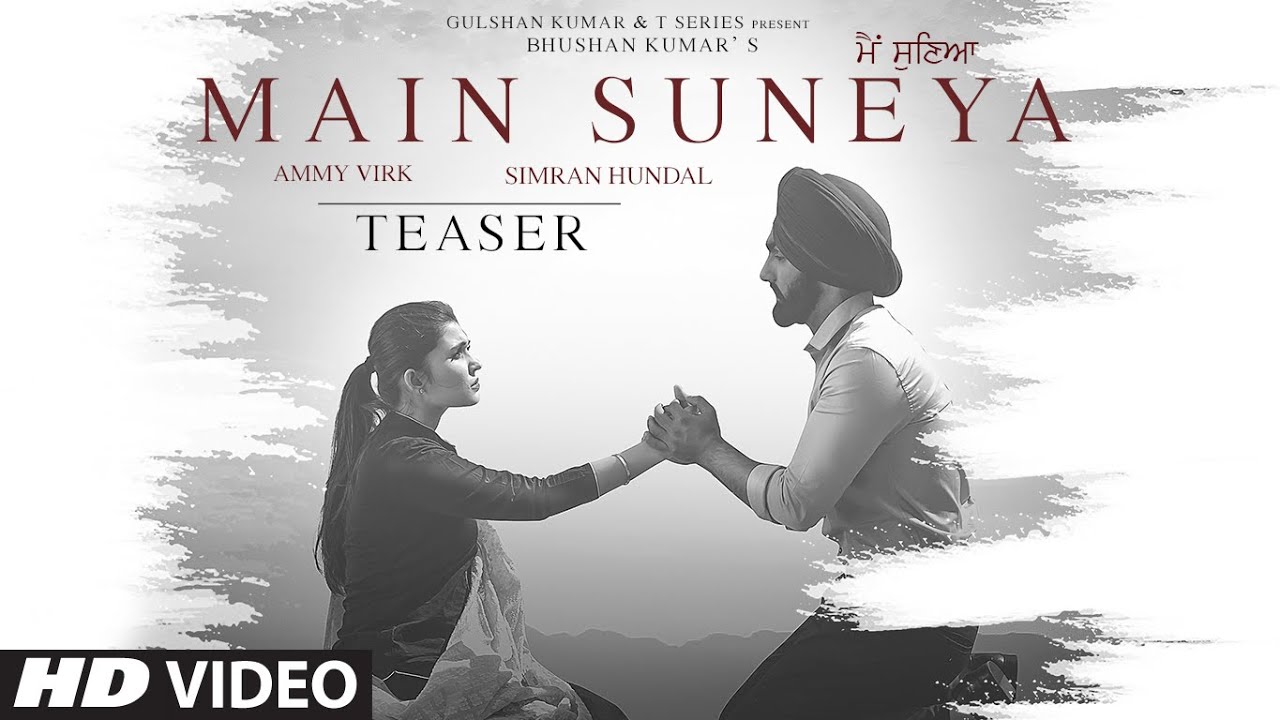 | | |
| --- | --- |
| Singer | Ammy Virk |
| Music | Sunny Vik |
| Song Writer | Raj Fatehpur |


Main Suneya Lyrics song sung by Ammy Virk is Latest Punjabi love sad song lyrics are written by Raj Fatehpur. This video song is featuring by Ammy Virk, Simran Kaur Hundal & Rohan. The music of this new romantic love sad song is given by Sunny Vik and the video is directed by Sunny Vik. This Main Suneya Lyrics song is music label by T-Series.


Main Suneya Lyrics
Tainu kujh khabar nai
Main kithe kho gayi si
Tainu taan lagda honae
Main kisi hor di ho gayi si
Hath jode na tadfa
Main majboor na hovan
Waapas taan nai aa sakdi


Hunn koshish kari
Ki hor door na hovan
Hor door na hovan
Main Suneya Lyrics in Punjabi Font
ਤੈਨੂ ਕੁਝ ਖਬਰ ਨਈ
ਮੁਖ ਕਿਥੇ ਖੋ ਗਯੀ ਸੀ
ਤੈਨੁ ਤਨ ਲਗਦਾ ਹੋਨੇ
ਮੁਖ ਕਿਸਿ ਹੋਰ ਦਿ ਹੋ ਗਈ ਸਿ
ਹਥ ਜੋਡੇ ਨ ਤਦਫਾ
ਮੁੱਖ ਮਜੂਰ ਨਾ ਹੋਵੋ
ਵਪਸ ਤਨ ਨਈ ਸਾਕਦੀ


ਹੁਨ ਕੋਸ਼ੀਸ਼ ਕਰਿ
ਕੀ ਹੋਰ ਦਰਵਾਜ਼ੇ ਨਾ ਹੋਵੋ
ਹੋਰ ਦਰਵਾਜ਼ੇ ਨਾ ਹੋਵੋ
Main Suneya Lyrics in Hindi Font
तैं कुज कुबहार नाइ
मुख्य कीथे कहे गयो सी
तेनु तैं लगदा होये
मुख्य कीसी होर दी होई सी
हाथ जोडे न तडफा
मुख्य मज़ार न होवन
वापस तान नाइ आ सकदी


हुन कोशीश कारी
की होर द्वार न होवन
होर द्वार ना होवन
The full song will release on 28th May 2020
Main Suneya song lyrics is the end. If you find any mistake in lyrics of Main Suneya song, please send correct lyrics using contact us form.
Officially posted on :
A1laycris